Welcome to the weekly digest here at Doxacon Seattle! Below is this week's collection of geeky daily tidbits and news from Doxacon Seattle.
A couple of bits of news before this week's geekery. First off all, we're starting to upload videos of the various presentations at Doxacon Seattle 2023. You can check out the first video – The Camino and The Lord of the Rings, a presentation by Jayne Fury and Thom Ryng. More to come as we finish processing & preparing the videos!
Fans probably already know about it, but this coming weekend is the 2024 Rose City Comic Con in Portland, Oregon! It looks like a good time – if you're still on the fence, check out their website for details.
Though its a repeat from last week, we also want to highlight our call for vendors for Doxacon Seattle 2024 – if you have geeky creations to sell, we'd love to see how we might work together. Visit the link above and drop us a line for more information.
---

September 17 – 45 years ago (1978), the first episode of the original television series Battlestar Galactica premiered on ABC. Though it only ran for a year, it remained popular on its own and spurred a much-beloved reboot/sequel series that ended up running for 2009, expanding on the foundation laid by the original. If you're interested in re-visiting the series that started it all, check out Den of Geek's episode-by-episode review of the series.
September 19 – 240 years ago today (1783), the first 'aerostatic' flight took place in Versailles. The experiment was a humble one – to use a piece of fabric and fire to to life a basket into the air. This first flight of what would eventually be called a hot air balloon did not carry human passengers – that honor was given to a sheep, a duck, and a cockerel. Happily, they safely ascended and returned (though perhaps less-than-thrilled for having been sent aloft). Read about it at the Châtaeu de Versailles website.
September 21 – "In a hole in the ground there lived a hobbit." With these words, the story of Bilbo Baggins began and we were introduced to Middle-Earth. Today we celebrate the anniversary of the publication of J.R.R. Tolkien's The Hobbit (1937), a book that once published has never been out of print! Read more – with further articles that you might find interesting! – at Columbia University's Gottesman Libraries Teacher's College.
September 22 – Speaking of hobbits, today is 'Hobbit Day' – the birthday of Bilbo & Frodo Baggins! It seems reasonable to conclude that the best way to celebrate these two heroic hobbits would be to follow their example, taking their lead from the long awaited party. Though you may not be able to put on quite the festival depicted in their story, may you find yourself a smaller feast, a fine drink, and good company to mark the occasion!
---
Hailing Frequencies: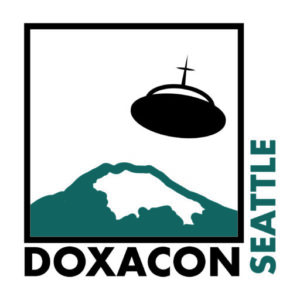 www.doxaconseattle.com
info@doxaconseattle.com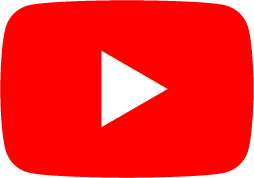 The Intersection of Faith and Fandom