Welcome to the weekly digest here at Doxacon Seattle! Below is this week's collection of geeky daily tidbits and news from Doxacon Seattle.
Though it may seem far away, we're busy making plans for the Doxacon Seattle 2024 (Saturday, February 10, 2024 at the Brightwater Center). We want to highlight last week's call for vendors for Doxacon Seattle 2024 – if you have geeky creations to sell, we'd love to see how we might work together. Visit the link above and drop us a line for more information.
---
September 10 – On this day in 2008, The Large Hadron Collider – the world's largest and most powerful particle accelerator – first started up. Run by the European Organization for Nuclear Research,1 it is used to investigate science at the subatomic level and the laws of nature. Read more at CERN's dedicated page.
September 11 – Twenty two years ago today, the world was shaken by an unprecedented terrorist attack – three hijacked planes were crashed into the two towers of the World Trade Center and the Pentagon, with a fourth target foiled by retaliating passengers.
Though the day's events brought great sorrow & suffering, people came together across cultural & religious divides to support each other and rebuild. One such story is found at Saint Nicholas Greek Orthodox Church & National Shrine. Completely destroyed during the attacks, it was rebuilt from the ground up. The new interior features traditional iconography that reflects not only the religious foundation of the community, but also speaks to its embrace of the people it hopes to serve and inspire. The church fully reopened on December 6, 2022 – the feast of Saint Nicholas. Read more at the Smithsonian Magazine.
September 13 – The successor to the 1983 arcade game Mario Bros., Super Mario Bros., was released on this day in 1985 for Nintendos Family Computer or Famicom2. Though it wasn't widely released in North America until 1987, it was wildly popular among all those who encountered it. Though Nintendo had made games before Super Mario Bros., it was arguably the springboard to Nintendo's enduring success and a legacy that continues to bear fruit in the homes of children and adults to this very day. Read more about it at Kotaku.
September 14 – It is a rare feast day that is shared by Catholics, Orthodox, and Protestant Christians, but today's feast of the Holy Cross is one of them! Though it has different names (The Exaltation of the Holy Cross by Catholics, Holy Cross Day in the Church of England, The Elevation of the Venerable and Life-Giving Cross by Orthodox Churches), the veneration of the cross of Jesus Christ unites Christians around the world. Read more at the Anglican Compass.
---
Called CERN from the French Conseil Européen pour la Recherche Nucléaire ↩︎
The Famicom was the original Japanese variant of what would become the Nintendo Entertainment System or NES ↩︎
Hailing Frequencies: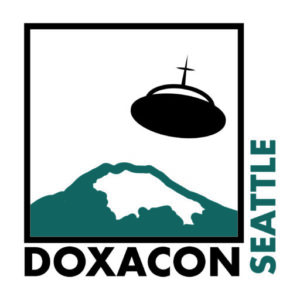 www.doxaconseattle.com
info@doxaconseattle.com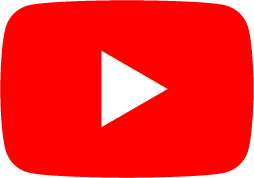 The Intersection of Faith and Fandom