Welcome to the weekly digest here at Doxacon Seattle! Below is this week's collection of geeky daily tidbits and news from Doxacon Seattle.
Christian Gaming and Unconventional Fiction Outreach (CGUFO), the organization that puts on Doxacon Seattle, had its annual meeting & elections. The new board of directors consists of Robert King (serving as the president), Erika Rae Heins (serving as the vice-president), Megan Lorance (serving as the secretary), Tanya Keenan (serving as the treasurer), and Rose Achey (member-at-large). We are grateful for everyone who participated – and for our board members in their willingness to serve!
---
August 7 – On this day in 1959, Explorer 6 was launched. It was the first US satellite to photograph the Earth, which it took just a week later. Using UHF and VHF signals, it was a painfully slow transmission – 40 minutes to send a relatively low-resolution image of the Pacific Ocean. And yet, the success of its mission and technology (which included solar panels) paved the way for future missions, especially the Apollo Moon missions. Read more about it at NASA's website.
August 8 – Though his pal Garfield is the star of the comic strip that bears his name, Odie is a familiar and regular to the series. Despite Garfield's often dismissive behavior towards him, Odie is a faithful (and sometimes mischievous!) companion to him and their owner, Jon. Today is the anniversary of his first appearance in the strip in 1978. Read more about "Odie Day" at National Today.
August 9 – Henry David Thoreau's "Walden" or "A Life in the Woods" was published on this day in 1854. Inspired by time he spent living in a small cabin near Waldon Pond, it is one of his most famous and enduring works, focusing on the virtues of simple living and self-sufficiency in the modern world. Read about it at History.com website.

August 10 – Upon his death, James Smithson left his estate to the United States to form the Smithsonian Institution. It took more a while, but the US Senate passed the act organizing the institute on this day in 1846, which President Polk signed. Dedicated to the increase and diffusion of knowledge, its work continues to this day. The Smithsonian has a nice write-up about it on their history page.
August 12 – The beginnings of the IBM personal computer – neither the first nor the most advanced (per IBM's own history page, that!) – were truly humble. Powered by the 4.77 Mhz Intel 8088 microprocessor and using Microsoft's MS-DOS operating system, it would be un-usable by today's standards (though it's $1,500 price tag is certainly comparable to today's cutting-edge computers!). But it was overwhelmingly popular and the success of the personal computer transformed the industry and made "PC" a household name practically overnight.
Hailing Frequencies: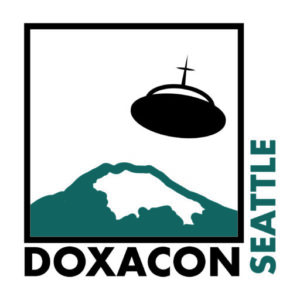 www.doxaconseattle.com
info@doxaconseattle.com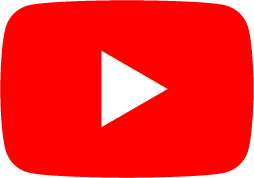 The Intersection of Faith and Fandom