Welcome to the weekly digest here at Doxacon Seattle! Below is this week's collection of geeky daily tidbits and news from Doxacon Seattle.
In case you missed it, we recently received the final art for Doxacon Seattle 2024, commissioned with Erika Rae Heins – one of our board members and an artist in her own right. The end result of her efforts are available for you to enjoy – we're delighted with how it, and look forward to using it in our communication, merchandise, and at the convention. Speaking of which, you can also check out the information about Doxacon Seattle 2024 and our October Doxaday gathering. Visit the announcement post for details.
You may notice that the weekly digest daily trivia (below) looks familiar – that's because we accidentally put this week's trivia in last week's digest 😬 If you'd like to catch the trivia from last week, we've edited that post so that there is new trivia….albeit a week late! Check it out for old-new trivia, as well as this week's trivia (below).
---

August 13 – Today is the anniversary of the first publication of the Pathfinder RPG (2009). As a relatively new roleplaying game, they're only on their second edition, but they have (rightly!) gained popularity among those who like complexity in their tabletop gaming. Read Polygon's 2019 review of Pathfinder 2e to learn more about it!
August 14 – Gary Larson – whose birthday is today (1950) – can be an acquired taste among comics lovers, but for those who enjoy him, there's a great deal to enjoy! Due to his public stance on online sharing of his work, we won't be posting any of it here. Happily, he authorized an online presence a few years ago, where fans can peruse his work AND find new creations – check it out at www.farside.com.
August 15 – One of the standout episodes of Jody Whittaker's run as the Doctor was Demons of the Punab. Not only was it a compelling exploration of Yaz, one of her companions, but it shed a light on a devastating period in the history of India known as The Partition. Read about the story behind the episode at inews.co.uk news.

August 19 – On this day in 1921, Gene Roddenberry – the mind behind Star Trek – was born. The series was so popular that within 10 years of its airing (and seven years after it finished airing!) that NASA named a shuttle after the USS Enterprise. Since the original series, twelve subsequent series and thirteen movies have been released. Though his vision has been expanded and developed perhaps beyond his wildest dreams, it continues to inspire generations new and old to this day.
Hailing Frequencies: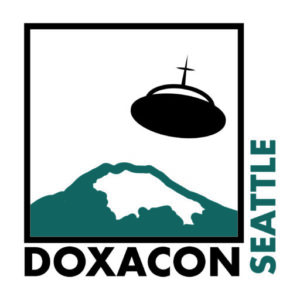 www.doxaconseattle.com
info@doxaconseattle.com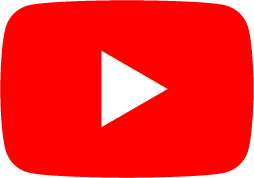 The Intersection of Faith and Fandom