We hope you all are gearing up well (and as calmly as one can!) for Thanksgiving. This last week we put out our call for volunteers for Doxacon Seattle 2024. As always, our convention relies on the help of many to be a success! And of course, many hands make for light work – we would LOVE to work with you.
And of course, we want to encourage everyone to get their ticket! Doxacon Seattle 2024 will take place on February 10, 2024 at the Brightwater Center in Woodinville. If you'd like to get your ticket, you can do so at Brown Paper Tickets. There is a $10 discount for early bird purchasing – we look forward to having you join us!
(And though we've said so before, remember that if you are a vendors or volunteer, we have special discount pricing. If you're a vendor or volunteer – or would like to be one! – drop us a line and we'll happily help you out!)
---
November 19 – In a time of wireless technology, it is easy to take for granted how revolutionary the first transmissions were! A big name in that technology was Guglielmo Marconi, creator of the first practical radio wireless telegraph. On this day in 1911, the first Italy-to-New York wireless transmission took place. Read more about Marconi and his telegraph at History.com.
November 21 – Dmitri Shostakovich's 5th Symphony premieres in Lenningrad today (1937) – to an hour-long standing ovation. Just previously, he had been the target of the Soviet press – largely instigated by the USSR Premier Stalin. Not only faced with artistic critique, but as a bad citizen of the state, Shostakovich withdrew from the public eye to recover. His 5th Symphony, prefaced as "A Soviet Artist's Reply to Just Criticism', was understood not only as a reply, but possibly a subtle rebuke of his critics, and the Soviet state. Read more at PBS.
November 22 – A couple weeks ago, the latest Pixar dropped a teaser trailer for its newest movie, Inside Out 2. Today is the anniversary of the premiere of the first feature-length animation movie, Toy Story. In 1995, this was a complete revolution and Pixar gained immediate acclaim (and fans!) for both the story & technology used to tell it. Read more about it at the Times website.
November 23 – Happy Thanksgiving – we pray that your day is blessed, relaxing, and full of good food!
November 24 – Today marks the 40th anniversary of the publishing of Terry Pratchet's Colour of Magic (1983). The first Discworld book, it kicked off what ended up being a forty-one book series. Read more at The Guardian as they celebrate the books 40th anniversary.
November 25 – Today is the anniversary of the opening of Agatha Christie's play The Mousetrap in London (1952). It holds the record for being the longest continuously running play in history – sixty eight years! Sadly, the stage performances had to be temporarily discontinued in 2020 due to the COVID-19 pandemic. Happily, it was able to restart in May of 2021 and continues to this day! Read more at Agatha Christie's website.
---
Hailing Frequencies: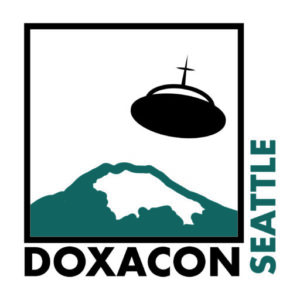 www.doxaconseattle.com
info@doxaconseattle.com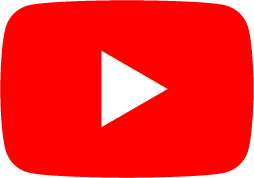 The Intersection of Faith and Fandom