Welcome to this week's digest! Before we kick off, we want to give a shout out to Doxacon, from whom we got our inspiration to start Doxacon Seattle. This year they are celebrating ten years of conventions, with their tenth gathering taking place this coming weekend. Though we're on the other side of the country, we join them in spirit as we together celebrate the coming together of faith & fandom.
On our side of the country, we continue to get ready for our own convention taking place on February 10, 2024. If you'd like to get your ticket, you can do so at Brown Paper Tickets. There is a $10 discount for early bird purchasing – we look forward to having you join us!
(If you are a vendors or volunteer, we have special discount pricing. If you're a vendor or volunteer (or would like to be one!), drop us a line and we'll happily help you out!)
---
October 30 – 85 years ago today (1938), Orson Welles' The War of the Worlds was performed and broadcast live on the CBS Radio Network. There was just one problem: not all listeners knew that it was a fictional program! As a result, many interpreted the radio broadcast as news – and believed that a Martian invasion was actually taking place. Orson Welles ended up apologizing the next day in a quickly arranged news conference. Read more at History.com.
October 31 – Nearly 500 years ago (1541), Michelangelo Buonarroti finished painting his work The Last Judgement in the Sistine Chapel. Spanning the entire altar wall of the Sistine Chapel, it was commissioned by Pope Clement VI and took about four years to be completed – Michelangelo was 67 years old when he completed the work! Read about it at the Vatican Museum website.
November 3 – In 1903, the International Wireless Telegraph Convention established the SOS signal as the call for a ship in distress. Though it was largely accepted around the world, its predecessor CQD (meaning "General Notice, Distress!") would continue to be used for some years to come – notably, the RMS Titanic used CQD before also transmitting SOS. Read more about the history of SOS at the Mental Floss website.
November 4 – Today is the anniversary of the discovery of King Tut's Golden Tomb. Howard Carter, following in the footsteps of discouraged tomb-hunters before him, returned to the Valley of Kings in Egypt when others had given up. After several years of fruitless searching, he and his crews discovered a single step that proved to be the long-sought tomb of King Tutankhamun. Read about it at the Smithsonian Magazine.
---
Hailing Frequencies: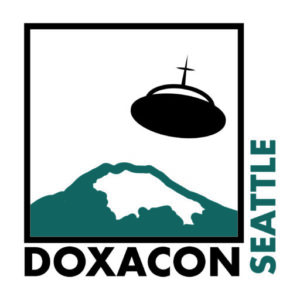 www.doxaconseattle.com
info@doxaconseattle.com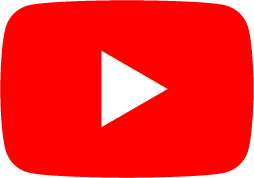 The Intersection of Faith and Fandom