If you haven't done so already, it's not too late to purchase tickets for Doxacon Seattle 2023. See our website sidebar for the link to our ticket page at Brown Paper Tickets. We're very grateful to all of our presenters for this year's convention. As you prepare for this Saturday, you may enjoy reading about them, their talks, and the other sessions that we're cooking up! (Click here to read about our keynote panel [John Muehleisen, Euan Tait, and Loren Pontén])
Our 2023 sessions & presenters
Akathist of Thanksgiving – An Eastern Orthodox prayer of thanksgiving to God for all creation (learn more here), let by Father Stephen Clark. Father Stephen is Rector at St. Innocent of Alaska Russian Orthodox Church in Bremerton, WA. He blogs at Musical, Coffee, and Theological Musings (https://ancienttraditionalfish.wordpress.com/).
---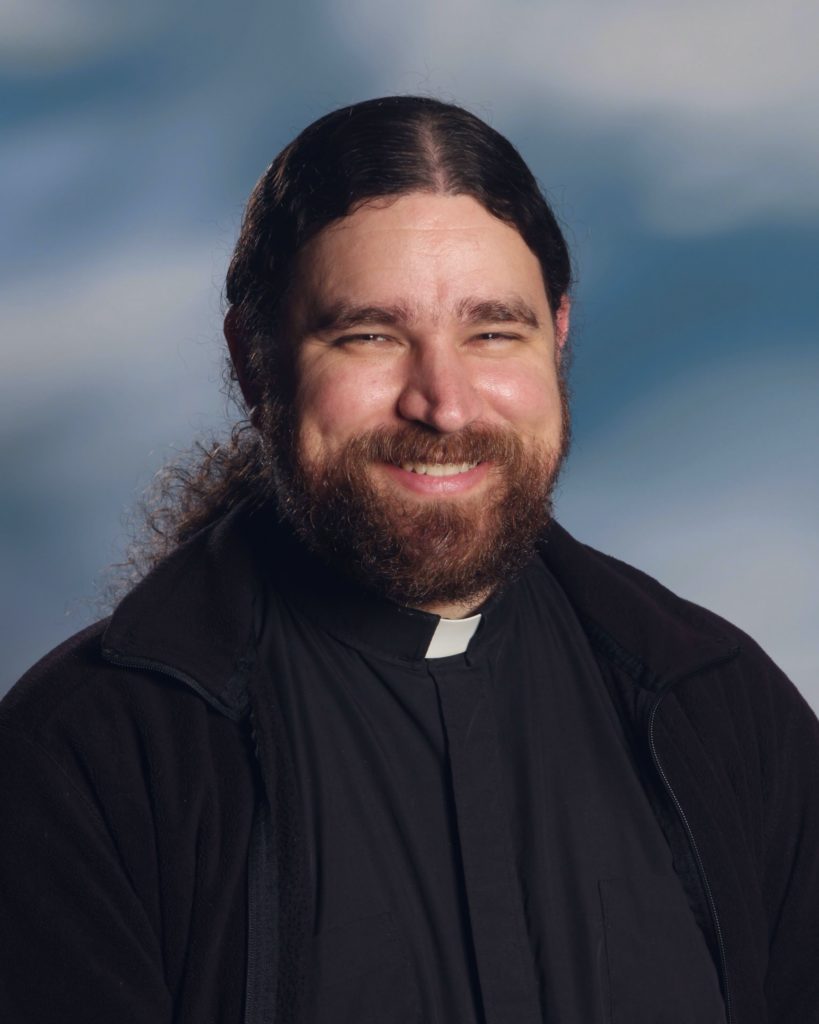 Family in Anime and Animation: Earthly Echoes of Our Heavenly Home (Father Jacob Maurer)- Father Jacob Maurer explores how works of anime & animation illustrate the meaning & purpose of family – those we are born into and those we build along the way.
Father Maurer is a Roman Catholic priest for the Archdiocese of Seattle serving as pastor of Saint Mark parish in Shoreline. He has a particular fondness for Star Trek, Doctor Who, Middle Earth, and Studio Ghibli.
---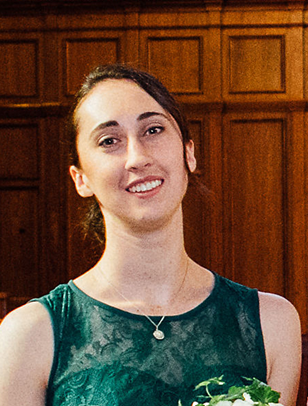 The Pilgrim's Power: Holy Heroes and Evangelizing through Beauty (S.K. Ehra) – The hero's journey is a staple in speculative fiction, the pilgrim a compelling figure in the Christian imagination, and the two combined are ideal for evangelizing a spiritually-deadened culture. The Pilgrim's Power: Holy Heroes and Evangelizing through Beauty will analyze the different paths pilgrim characters take, why the familiar formula of the hero's journey is far from predictable, the moral challenges the pilgrim presents to the audience, and why the pilgrim's purpose is both enduring and necessary for the culture and Christian fiction.
S.K. Ehra is an author of fantasy, horror, and all that lies between, including The Crossroads Series. When not reading or writing, S.K. Ehra can be found wandering the woods, and while skittish, is friendly when approached.
---
Murderbot as Spiritual Pilgrim (Megan Lorance & Robert King) – The protagonist of Martha Wells' The Murderbot Diaries undergoes a transformation similar to that of the Christian in their life of conversion and theosis. Lorance and King compare Murderbot to Biblical figures to discover how we find communion with God, neighbor, and self through stories.
Megan Lorance and Robert King – Megan is an excitable nerd. Her current obsessions include fiber arts so she can keep her friends and family warm in case of apocalypse, learning Latin in case she ever meets Virgil, and curating her collection of introverts because she likes the challenge. She daily attempts to convince three cats who still have food in their bowls that they are not starving to death. Robert is a freelance editor and novelist who has tried and failed at landscaping, global adventuring, and holding rational discussions on social media. He lives in Everett near a flock of mourning doves, all of whom are named Kyle.
---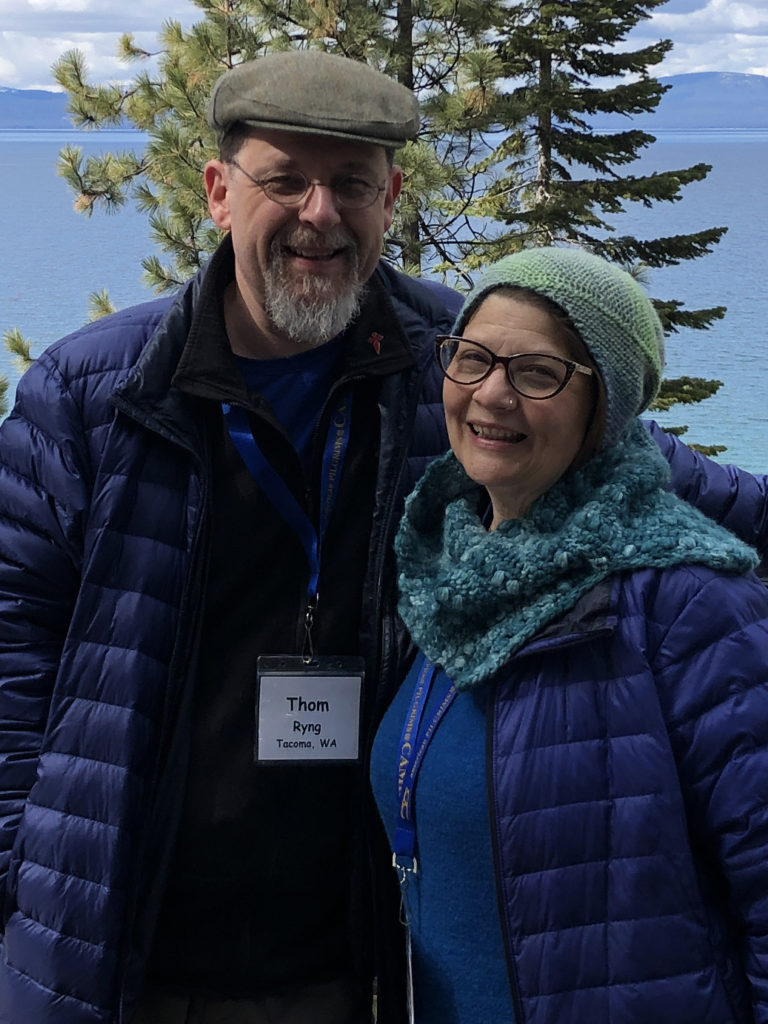 The Camino and the Lord of the Rings (Thom Ryng & Jayne Fury)- Tolkien's The Lord of the Rings is not the typical hero's journey, but is it perhaps a pilgrimage? Thom Ryng and Jayne Fury have walked various routes and portions of the Camino de Santiago in Spain four times. They compare their experiences as modern day pilgrims, walking the 500 miles from the Pyrenees to Santiago de Compostela, with those of the Hobbits who walked from the Shire to Mount Doom and back. Along the way, they discuss the age-old question: is it the destination or the journey that makes a pilgrimage? Or perhaps something else entirely?
Thom and Jayne are two nerdy pilgrims in love. They met on a train and have been going full speed ever since. Together they have eaten their way across Spain four times (from four different starting points) along The Way of Saint James. Aside from hiking, they also run the small press: Pilgrimage House. Both Thom and Jayne are published authors of speculative fiction. Thom has been playing and DMing various forms of tabletop games since high school while Jaynie plays "fluffy" video games on Twitch under the nom de stream of RainyJaynie and can be found on the web via her linktree (https://linktr.ee/jaynefury)
---
Writing Stories that Matter: A Writing Workshop on Theme (Robert King) – As people of faith, we want the stories we tell to have both the emotional impact of powerful storytelling and also the spiritual impact of profound faith. The key to great storytelling, whether for secular or religious audiences, is theme. This workshop will explore some practical tools for engaging readers with your faith to tell an impactful story without becoming preachy or predictable. We'll learn from how writers ranging from J.R.R. Tolkien to Tim Powers imbued their works with their faith, and practice developing strong themes for our own stories. This will help you write stories that mainstream secular publishers and religious publishers alike would be excited to publish.
Robert is a freelance editor and novelist who has tried and failed at landscaping, global adventuring, and holding rational discussions on social media. He lives in Everett near a flock of mourning doves, all of whom are named Kyle.
---
Exploring Home: Here and There, Now and Then (Tim Brown)- Everyone has some place they think of "home." But most think the home they have now is a mere shadow of an ideal Home, whether they think that ideal exists somewhere else or can be obtained by adjusting their existing circumstances. Tim Brown digs into stories ranging from the Odyssey to The Lord of the Rings to The Mandalorian to uncover the concept of "home" in fiction and real life.
Born sometime in the mid-20th century, Tim has been reading fantasy, science fiction, and history for as long as he can recall – and playing boardgames and role-playing games for almost as long. Growing up with no religious background at all, he converted to Christianity in college, and has slowly walked from nondenominational to Lutheran to Orthodox. A BA in Psychology, obtained late in life, did absolutely no good in the working world, but was an emotionally satisfying accomplishment that refects a long-standing interest in what makes people tick on the inside. Tim has been involved with Doxacon Seattle since its beginning and has given presentations at nearly every DS event (none of which have yet to provoke actual mobs with actual pitchforks – or even virtual ones).
---
Back Again from the Broken Land: A One-Shot Tabletop Role-Playing Adventure (Cow Shea) – Now that your small band of simple folk have played your part in the downfall of the great evil that had threatened the world, it's time to make your way home with whatever treasures, troubles, hurts, and hopes you've acquired in your adventure. It's a quieter but still dangerous journey … Back Again From The Broken Land. A low/no-prep game based on the Powered by the Apocalypse system (a very easy game to get into even if you've never played an RPG before!), BAftBL is inspired by the bittersweet final chapters of a Tolkien story.
Cow is a local disaster. He works at a local Catholic high school pursuing his true passion in life: doing a bunch of disparate weird jobs including tech support, managing the library, bus driving, helping out with retreats, and running an after-school RPG club. He married way out of his league, and he and his incredible wife have a batch of lovely children and one gross old dog. Cow wants to watch every movie.
---
Readings from Writers (Presvytera Elizabeth Tervo & the Doxacon Seattle Writers Group) – The Doxacon
Seattle Writers Group has been meeting since 2019 and encourages us not only to enjoy fantastic stories but to create them ourselves. In this session, various writers will read excerpts from their own works!
Presvytera Elizabeth is author of The Sun Does Not Shine Without You, as well as various stories, poems and articles. She is co-director of the Doxacon Writers Group and is married to Fr Michael Tervo of St Sophia Greek Orthodox Church, Bellingham
---
Geek-out Session (hosted by Erika Rae Heins) – Last year, we opened a session to all our members to rave about what they most enjoyed in their various fandoms. It was a great way to get to know one another (and add to our reading/viewing/playing lists), so we're doing it again!
Erika is a Doxacon Seattle board member who is well-known for her charming literary and creative drawings and illustrations.