Upcoming conference date:   FEBRUARY 10, 2018
Tickets are on sale now! Early Bird price is only $45! That's 10% off the regular price at the door. Click the image below to purchase your tickets.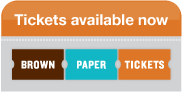 (Prices are $50 at the door, and $48 if purchased between January 1, 2018 and February 9, 2018)
Welcome to Doxacon Seattle!
If you're looking for a place where you can discuss speculative fiction through a Christian lens, or talk about the theological implications of your favorite fandoms, then you've found the right place. Doxacon Seattle is a conference that examines the intersection of Christianity and speculative fiction (such as fantasy and science fiction). It is a place for exploration and fellowship, and we welcome all of you to join us.
Our keynote speakers this year are:
Deacon James Farrenberg is the deacon at St. Elizabeth Orthodox Church (OCA) and is also a research scientist with the Fred Hutchinson Cancer Research Center. He will deliver our Clergy Keynote Address.
James Wyatt is a former United Methodist minister and is currently a designer for Magic, The Gathering at Wizards of the Coast. He will deliver our Lay Keynote Address.
Stay tuned for a full schedule for Doxacon Seattle 2018!
Doxacon Prime has just ended, and I hear it was a wonderful success! Check out this review of Doxacon Prime 2017!